Extraordinary schools for extraordinary people.
Of the 13 remarkable schools that make up Oakville Independent Schools (OIS) there are two that cater specifically to kids with a need for specialized education programs. The approach and curriculum delivered at Wildwood Academy for elementary students and Chisholm Academy for Grades 7 – 12 are created specifically to provide learning opportunities and supports for students who may be at risk of not succeeding.
Chisholm Academy offers a unique educational advantage over conventional school environments. It has the expertise to work for students of varying backgrounds and diagnoses in small groups, and it enhances the school experience through building confidence in both academic and social realms. The range of extra-curricular activities, exceeds most schools and are specifically designed for its students.
Students thrive in the Chisholm Academy environment, whether they struggle with learning weaknesses or other impediments to learning that previously blocked their success in larger schools. The Academy offers a full range of courses leading to post-secondary education, small classes, individualized programming, and extensive educational support. The high school provides courses for entry into college or university.
Chisholm Academy is associated with the Chisholm Assessment Centre. Psycho-educational assessments can help detect academic challenges, under achievement, dyslexia and other learning disabilities, school-related anxiety, attentional weaknesses or AD/HD, social difficulties and other obstacles to learning. Educational assessments also help to identify gifted abilities. Chisholm Assessment Centre provides psycho-educational assessments and counselling for students of all ages including elementary, secondary and post-secondary students.
Dr. Howard A. Bernstein, Ph.D., C.Psych. is Executive Director & Senior Psychologist at Chisholm. When he founded the school he had a mission to create a school "for kids who get lost."
We asked Howard how a parent would know if a child required a school such as Chisholm. "Most of our parents know early on that their child is facing some challenges with a traditional approach to learning. Sometimes it just comes down to realizing that academic success is not being seen. Even when the child tries their very best, works hard and applies themselves, they don't succeed. Parents can also witness that their child is withdrawn, has few friends and struggles just to get by."
"I describe it as acknowledging that their child is wounded and that this really begins to grind on them," Howard observed. "When we have a child come to Chisholm we genuinely care about them. In fact, some kids need caring more than academics. That being said, 100% of our graduates go on to post-secondary institutions and enjoy continued success."
Wildwood Academy was founded in 2002 by long-time residents of Oakville, Bud Johnson and Laurie Simpson. Their vision was to create a school environment to address the need for specialized private education in the Halton region where all students could learn despite their level of functioning. Wildwood Academy prides itself in offering small class sizes and intensive support instruction when necessary. Direct Instruction programs are relied upon to teach students who may be functioning above or below grade level with various learning abilities, including but not limited to: Attention Deficit-Hyperactivity Disorder, Dyslexia and Autism Spectrum Disorder. Learning is a positive experience and students achieve significant academic gains and increased self-confidence.
Robert Hamilton is Principal at Wildwood. Joining the school in the fall of 2021, Robert brought an extensive background in the education sector having served as a principal for many years. He believes in the importance of positive relationships, trust, understanding and empathy when helping students change their behaviour. He is the author of Things I Wish I Knew As A Teacher, a valuable resource for teachers who want to deliver compassionate and effective education.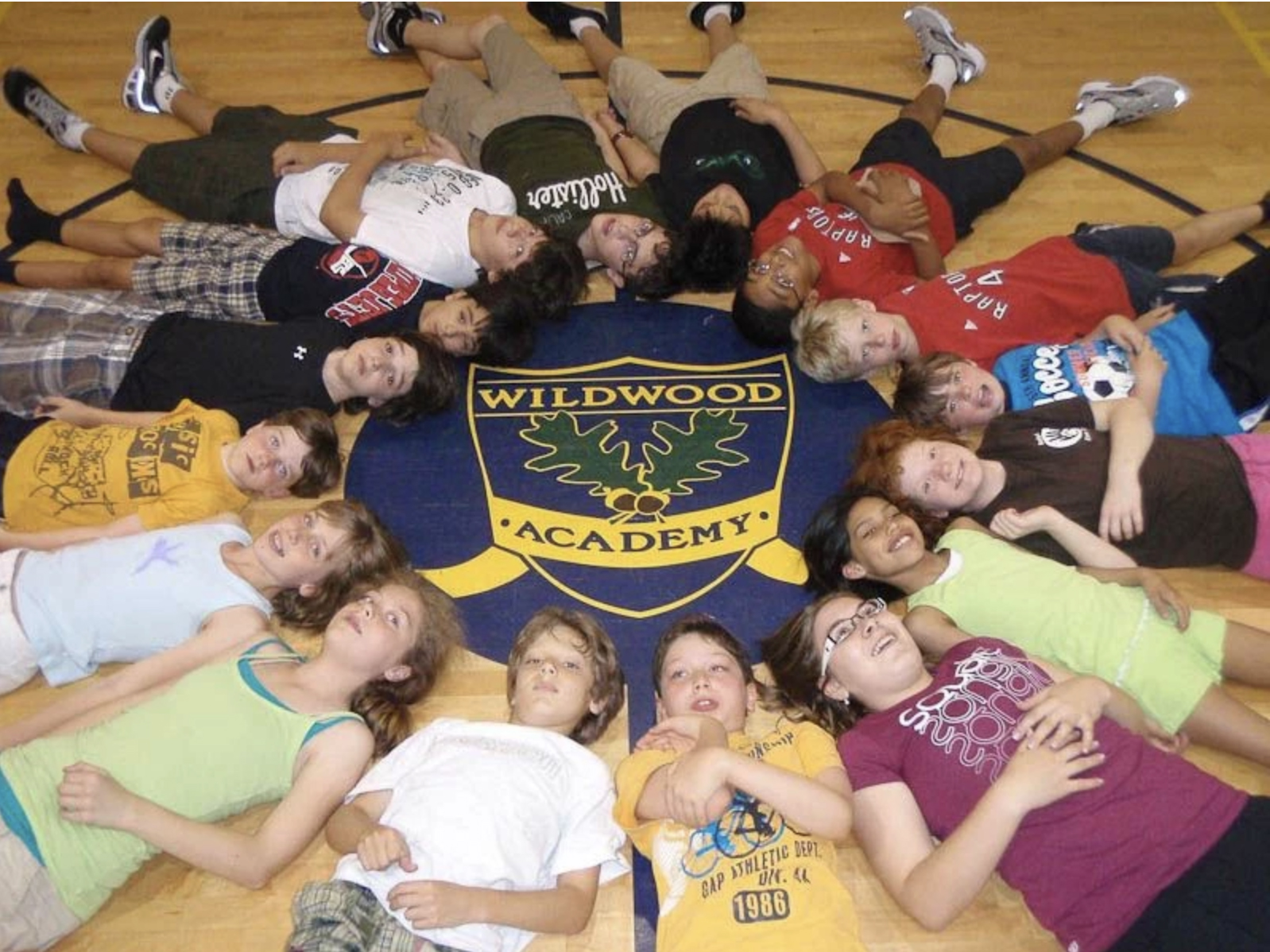 "While several of the children who come to Wildwood have identifiable learning challenges such as ADHD, autism and anxiety, some just have alternative learning styles," Robert commented. "What we've observed and learned is that it's critical that a child be understood to be successful. We all need to spend time to understand why a child behaves in a certain way. Every student has a different need and we help them understand that when they come to our school it is not because they have failed!
"Our teachers have extraordinary levels of compassion and patience. At the same time they place enormous focus on helping each child build their self-esteem and are able to progress without any sense of stigma. 
"Every student can learn. We may have to adjust the goals and timelines but we know fundamentally that we can prepare every child to move forward to the next stage of their education with a firm foundation of skills, understanding, confidence and courage."
If you are a parent experiencing challenges with your child's learning journey or you know of someone who is, both of these remarkable schools peopled by remarkable educators can help. When you lead with your heart you bring genuine compassion to bear. That's what helps each child succeed on their own individualized path.
Visit https://oakvilleindependentschools.com/ to get the full story about each member school.